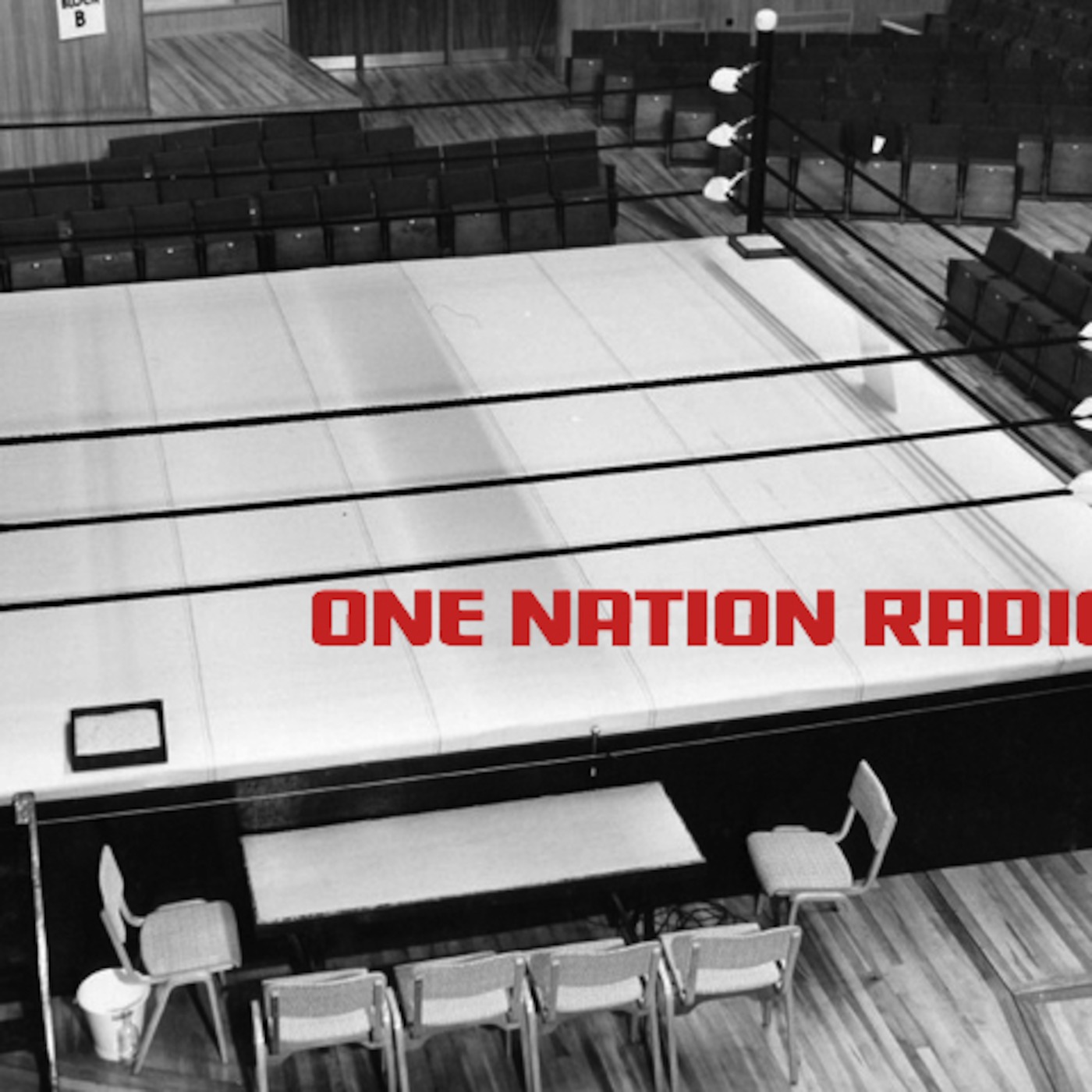 One Nation Radio 72
Follow us on Twitter @OneNationRadio @DangerRich32 @JamesBoydONR
BE SURE TO RATE AND REVIEW THE SHOW ON iTunes!! Send us an Email to get read on air today!! radioonenation@gmail.com Check out our blog and websites www.foreverwrestling.tumblr.com & www.richlattawrestling.com
For Articles, Podcast Updates, & MoreIntro
Feuds
Reigns vs Bryan The Match The Crowd Trafficking Hope Our Initial Thoughts at The Finish Did WWE Finally Defeat The Yes Movement? A lot of people are upset Meltzer Piece Is Daniel Bryan really going to be in the IC Title Picture, or Fighting Sheamus? Throwing a secondary belt on a big star WILL NOT revitalize the belt. Booking it properly could be done with a mid card guy Roman Reigns Steps Up Huge, but what happens when Daniel Bryan is gone? Reigns vs Lesnar is official Bryan's Promo love it or hate it? Roman Reigns Can Beat Anyone According To Paul Heyman Paul Heyman had an off night
John Cena vs Rusev
The Match The cheating of rusev for the first time Cena passed out, Why does everyone pass out to Rusev? Did Rusev Impress You? Should we give Cena a megaphone for him to call matches with? Are We Stuck with him? what gimmick match would you like to see them in at Wrestlemania
Triple H vs Sting
The Leather Jacket is back Can Sting just say anything? Triple H gives the godfather speech to sting about his legacy The BAT! would you have ever predicted that HHH would be the one to face sting We're still doing this WCW Vs WWE thing, is WWE the defacto heel? There are people who have never actually seen WCW watching this How can they keep this exciting?
Wyatt vs The Undertaker
At any point did you think the undertaker was in that casket? What are your expectations? Will a loss hurt bray wyatt? would you rather undertaker not wrestle? he's rumored to not be showing up until Wrestlemania…we've gott hear wyatt babble for weeks now?
This Weeks News
Randy Orton is back
Dean Ambrose Is Dumb
#GiveDivasAChance
Rey Mysterio Is Officially Gone From WWE
How will you remember him? Favorite Moments Was he maximized as a talent?